Factory Automation Systems
Offering a vast range of automation and processing technologies, including controllers, drive products, power distribution and control products, electrical discharge machines, electron beam machines, laser processing machines, computerized numerical controllers, and industrial robots, Mitsubishi Electric helps bring higher productivity – and quality – to the factory floor. In addition, our extensive service networks around the globe provide direct communication and comprehensive support to customers.
Product Lineup
Controllers
Programmable Controllers—MELSEC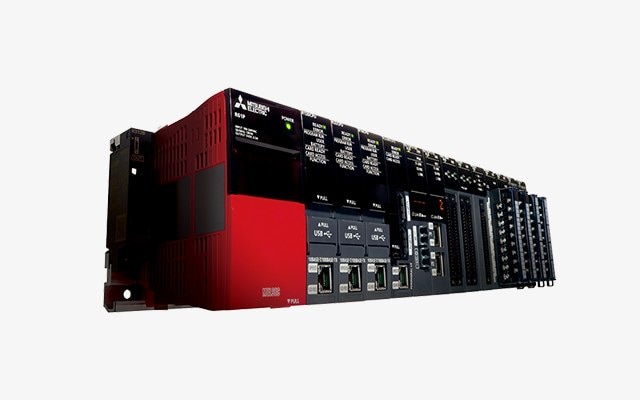 The iQ-R Series programmable controller is a full-featured control platform with fast processing speeds, network and module synchronization, and multi-discipline control. The advanced design of the iQ-R enables users to lead their industries with superior machine performance and productivity. A multitude of CPU and I/O module options make it a flexible solution for a wide variety of applications.
Simple Application Controllers
The iQ-F Series is Mitsubishi Electric's compact control platform. The FX5U model provides a cost effective solution that boasts ease of use, functionality, and high performance in a small panel footprint. Ideal for small to medium machines, the FX5U and FX5UC controllers enable faster decision making with access to real time data and improved machine accuracy and throughput.
Motion Controllers
Mitsubishi Electric offers a full lineup of servo system controllers from Simple Motion modules to Motion modules supporting all types of system configurations. Simple Motion modules are ideal for simple positioning control, and Motion modules are capable of controlling high-speed, multi-axis systems.
Computerized Numerical Controllers—CNCs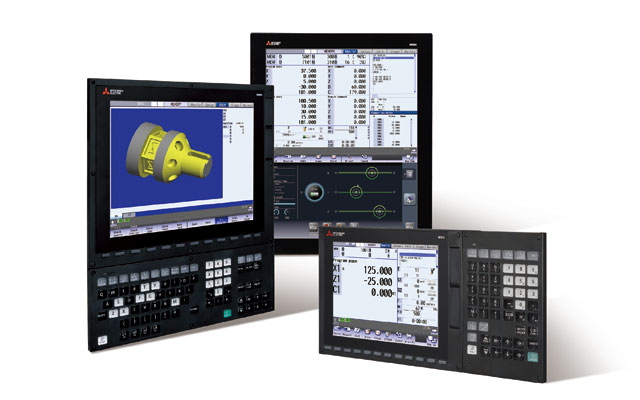 CNCs are the core of machine tool systems, which are commonly called the "mother machine" in the manufacturing industry. Mitsubishi Electric's CNCs are equipped with the latest CPU and high-speed optic servo network, to provide high-speed and high-precision machining. They contribute to increasing productivity in the automotive and IT industries, as well as in a wide variety of other industries.
Data Logging Analyzer—MELQIC
The MELQIC data logging analyzer is a powerful device that inspects products and records data. An optimum inspection program can dramatically shorten the tact time of the inspection process. MELQIC can also respond flexibly to line modifications.
Drive Products
AC Servos—MELSERVO
MR-J5 Servo Products set the standard for Servo Performance in the world of Factory Automation. Cutting-edge technology, industry leading performance, and advanced servo features allow users to unlock unused potential in their machines and factories.
Inverters—FREQROL
Mitsubishi Electric offers a comprehensive line of drive products and solutions that are designed to satisfy your needs, from the very simple fractional horsepower components to the large and complex multi-system drive architectures. Our Variable Frequency Drives are highly reliable and proven to deliver exceptional functionality year over year.
Visualization
Human-Machine Interfaces (HMIs)—GOT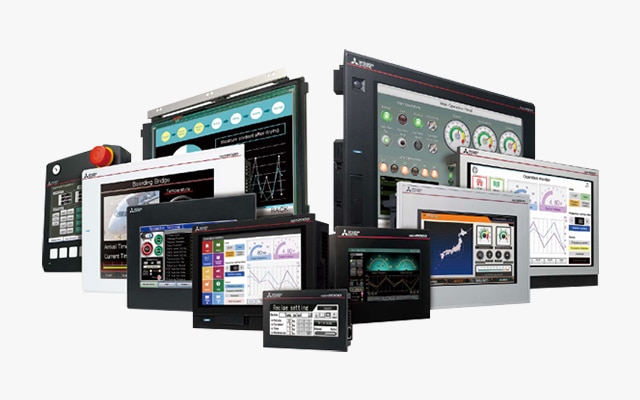 Human-Machine Interfaces (HMIs)—GOT The GOT Series HMIs have been designed to deliver maximum usability. They contribute to our customers needs to improve efficiency, increase productivity, and create added-value, by allowing them to monitor information from PLCs, CNCs, and other FA products, and modify various data, through the HMIs.
SCADA software-ICONICS Suite™
ICONICS Suite™ is a PC-based supervisory control and data acquisition software suite that excels in the areas of visualization, mobility, analytics, and connectivity to deliver a contextualized view of enterprise operations for manufacturing, energy, industrial and building automation customers.
Industrial Robots
Industrial Robots—MELFA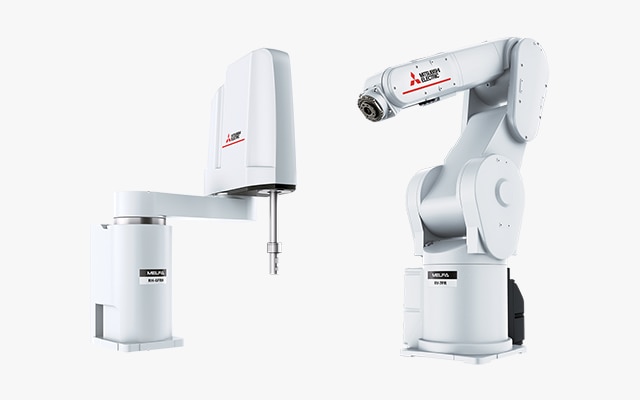 From simple pick-and-place applications, to complex assembly tasks, Mitsubishi Electric industrial robots are equipped with class-leading speed and precision. Coupled with intelligent options like 3D vision, force sensing, seamless PLC integration, and the ability to operate in "collaborative applications", Mitsubishi Electric has the robots required for today's demanding manufacturing applications.
Low-voltage Power Distribution Products
Low-Voltage Circuit Breakers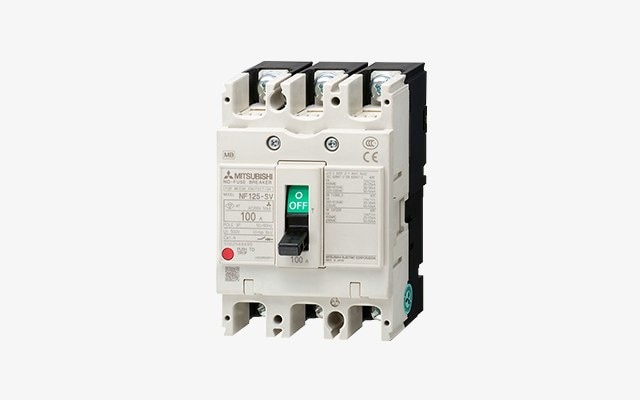 Mitsubishi Electric's no-fuse breakers and earth-leakage circuit breakers comply with overseas standards, including European and Chinese standards. A wide array of products, including the new eco-friendly WS-V Series, responds to various energy-saving and space-saving needs of our clients.
Contactors and Motor Starters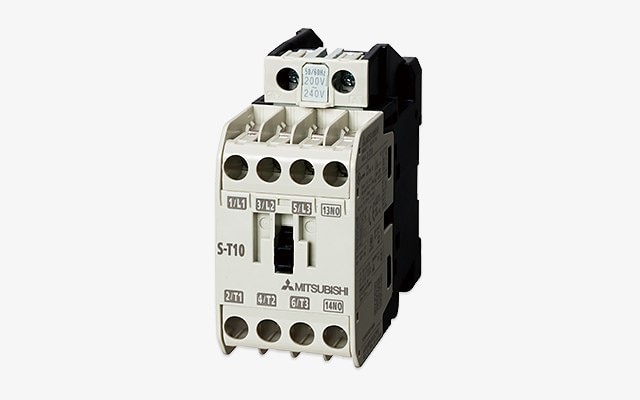 Electromagnetic contactors are used to control (run/stop) machine tools, air-conditioners, lighting equipment, etc. Mitsubishi Electric offers a wide lineup of contactors to satisfy various control applications.
Power Monitoring Products
Power Management Meters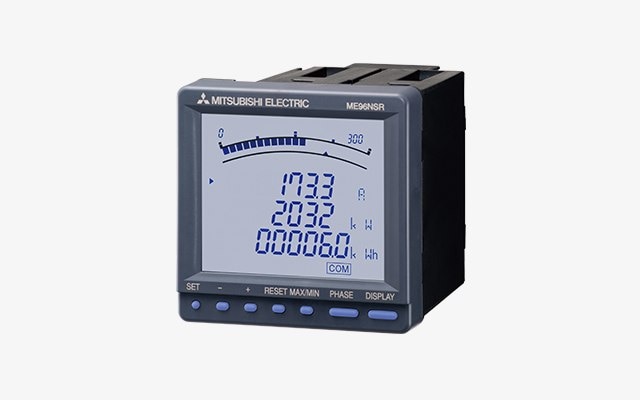 Mitsubishi Electric's wide array of measuring devices suits various applications, such as quantifying, measuring, displaying, recording, and monitoring electric power, current, and voltage in plants and buildings.
Energy Saving Supporting Devices
Support energy saving activities by "visualising" solution with Energy Saving Supporting Devices.
Medium-voltage Power Distribution Products
High-voltage Alternating Current Circuit Breakers and High-voltage Alternating Current Contactors
Meet the needs for environment conservation, safety, electric power saving and international standard.
Protection Relays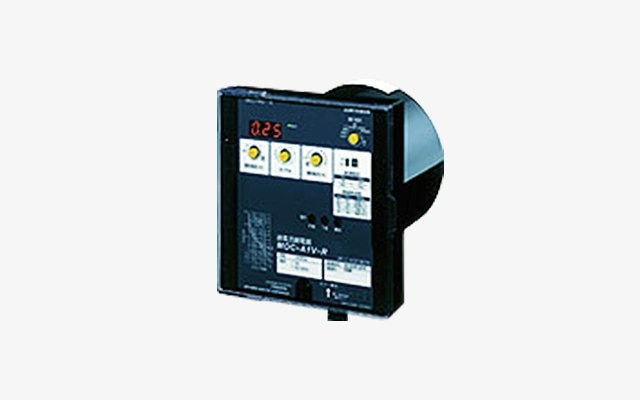 Indispensable protection relays to accommodate the improved reliability of power distribution systems. Offering the appropriate products for various industrial areas.
Processing Machines
Laser Processing Machines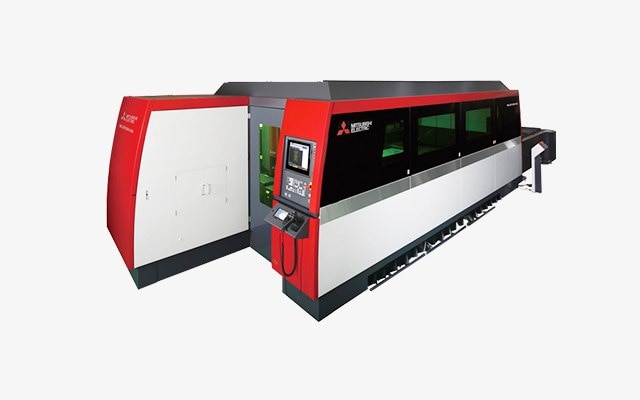 Mitsubishi Electric has a vast line-up of laser processing machines, from 2-dimensional processing units to 3-dimensional, hole-drilling and large-workpiece machines. All provide unprecedented levels of accuracy and speed for processing various materials of virtually any shape or size. A full-service system awaits, complete with product consultation, product training, custom programming software development, after-sales service and more. A leading player in the global market, these products offer shorter processing times, impressive energy savings and astounding surface finish quality.
2D Laser Processing Machines
3D Laser Processing Machines
Laser Drilling Machines
Electrical Discharge Machines—EDM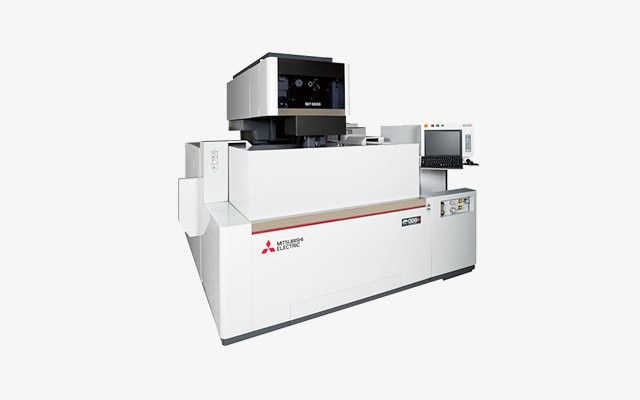 Mitsubishi Electric's state-of-the-art EDMs are used in the manufacturing processes of medical equipment, semiconductors, electronic devices and more. A plethora of innovative technologies are incorporated to ensure highly precise, fast processing that not only expands the range of production applications, but also contributes to the manufacturing of reliable, high-quality products that provide optimum performance.
Die-Sinking EDM
Wire-Cut EDM
Fine-hole Drilling EDM
Micro Spark Coating—MS Coating
Electron Beam Machines—EBM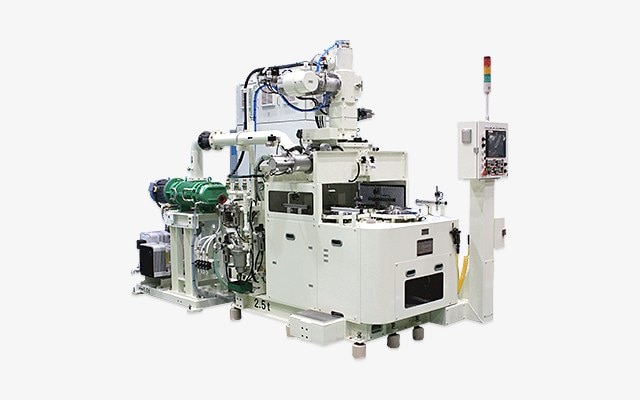 Used in a variety of processes from precision welding, alloying, and surface modification to soldering, Mitsubishi Electric's electron beam machines present new, high value-added applications to various industrial fields, and the automotive industry in particular. The applications of electron beam machines are also expanding to advanced segments of the IT industry, where they are employed in the micro welding of electronic device components.
---
For more information