Mitsubishi Electric Around the World
How to Refresh Before and After United States
The fruits of working from home
Mitsubishi Electric United States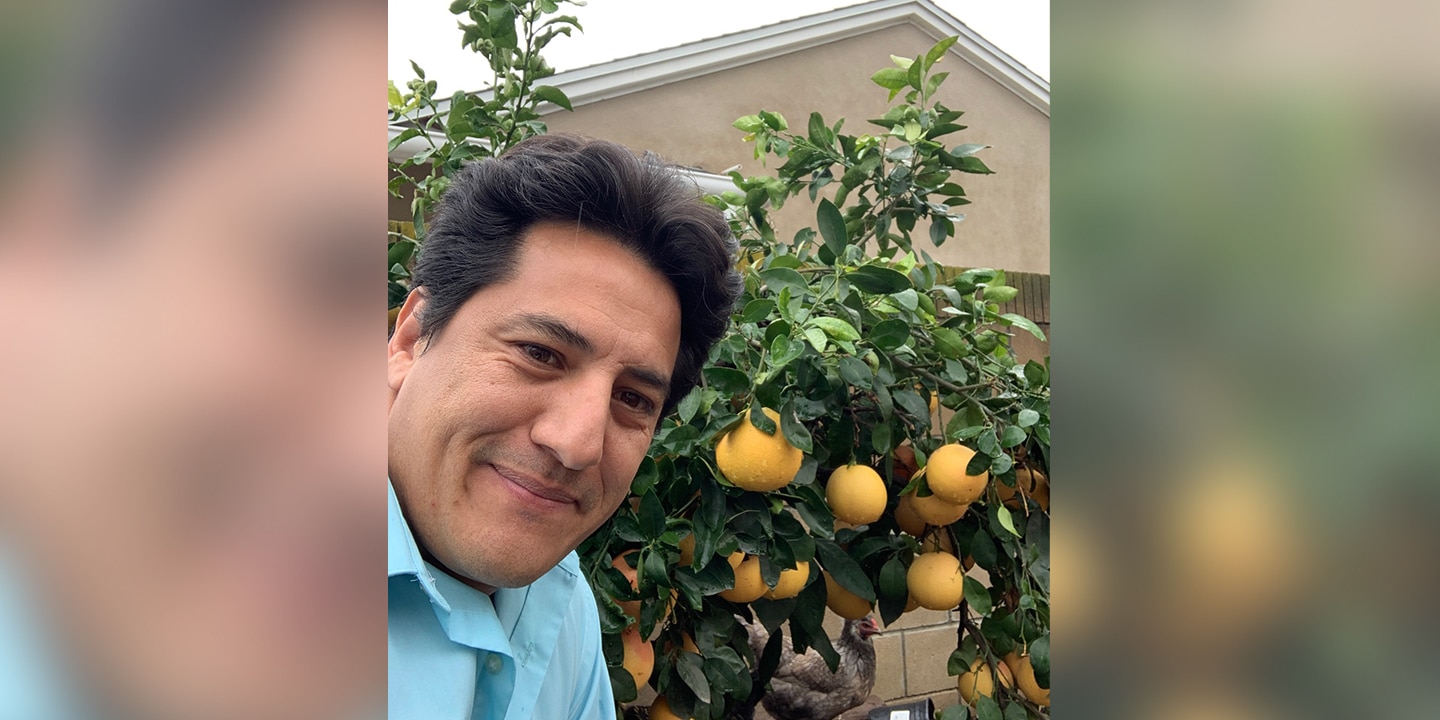 Edgar Becerra (pictured above) is the senior manager of energy at Mitsubishi Electric United States (MEUS).
He works on corporate social responsibility and environmental sustainability for Mitsubishi Electric Corporation (MELCO) offices across the Americas. This means he promotes and supports the facilities to improve their social and environmental performance in alignment with MELCO's Environmental Vision 2050.
Before the Covid-19 global pandemic, Edgar had two rituals to help him clear his mind—one in his car and the other nearby the office.
During his 1.5-hour roundtrip commute, he loved listening to scientific podcasts on energy, technology, and the environment.
"It may sound funny. But to me, learning is relaxing," Edgar says with a proud smile.
And at lunchtime, from time to time, he enjoyed going for a walk around the office and looking at the trees and small stream.
"There would be a seabird or turtle sometimes. They would come out of nowhere in front of me and remind me that we all share this small planet," says Edgar.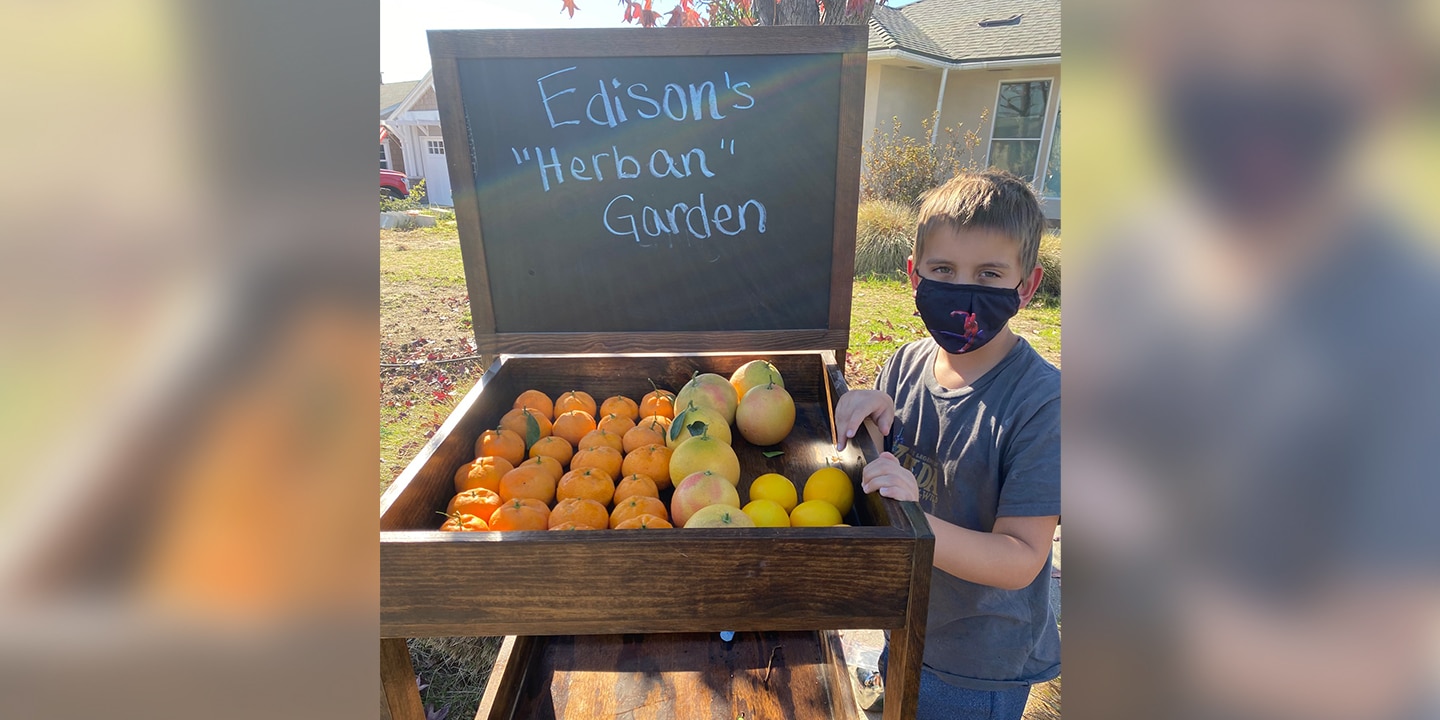 And now, the new normal is here to stay and has affected everything—Edgar's mind-clearing rituals are no exception.
He now works from home. In the morning, instead of listening to podcasts, he takes his kids to school and lets his chickens out to roam.
"I'm working towards making my home a small urban farm," says Edgar.
In March 2020, he installed a gray water system to reuse water from the shower and sink. And then, he planted over 15 fruit trees that the system has since supplied with used water. Some fruit fresh from the trees goes to Edison's Herban Garden, a little fruit stand run by Edgar's son Edison. Now that spring is coming, he is looking forward to planting the garden.
The new normal has forced him to change the way he lives and works—and as a result, that has led him to some discoveries, one of which is the mindfulness-like effect of being outdoors.
"To me, the new normal is a reminder that spending time outside helps me refresh my mind," says Edgar. "When I'm outside doing something, I try to focus my thoughts on the current moment—not worrying about the future or the past."
The pandemic has imposed many restrictions on our lives. But Edgar sees a silver lining in the cloud.
"Working from home has given me more time to spend with my family and at home," he says, surrounded by the fruit trees and chickens that he takes care of.
His sunny smile says it all: he now enjoys the fruits of it.
Check out this great product from Mitsubishi Electric!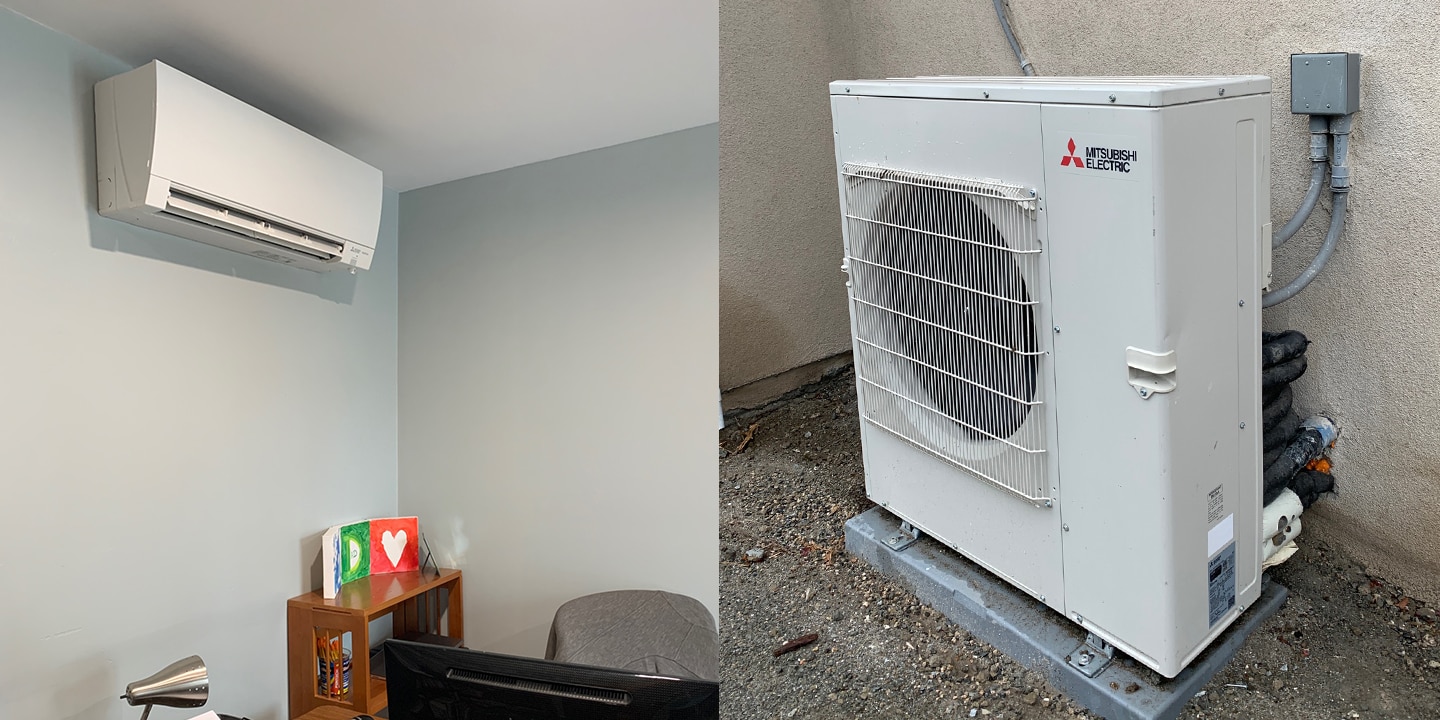 The photos above show the Mitsubishi Electric wall-mounted heating and cooling indoor unit (MSZ-FS18NA2) and multi-zone cooling and heating outdoor unit (MXZ-5C42NA2) that Edgar had installed in his house during the pandemic.
He would recommend this multi-zone HVAC system. The reason?
"This system is quiet, efficient and helps you reduce your carbon impact. And with the Wi-Fi enabled kumo cloud®, you can control your indoor environment no matter where you are," he says.
---
For more information